HENGCHANG FASTENERS CO., LTD has a long history in producing fasteners such as bolts, nuts, washers and pins. And it is the biggest manufacturer and exporter of industrial in mid-china.
With good service and high quality products, our company has maintained long-term cooperation and friendly business contacts with some famous automak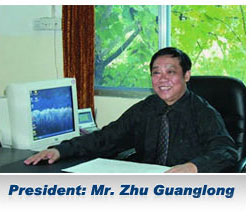 ers like DONGFENG AUTO etc. More over in 1994, our washers won the honor of ¡°high quality product¡±.
*Company profile
Company name£ºYICHANG HENGCHANG FASTENERS CO., LTD.
Address£ºNo.57, Heyi Road, Yichang, Hubei, China.
TEL£º0086-717-6913228
Fax:0086-717-6351981
Establishment:1966
CEO:Mr. Zhu Guanglong
Employee:more than 200 employees
Affiliated Companies: Yichang Feixuan Spring Co., ltd
Yichang Kaisi automation Instrumentation Co., ltd.
Yichang Longhai Machinery Manufacturing Co., Ltd.
Line of business:
| | |
| --- | --- |
| washers | spring lock washers, double spring lock washer, flat washer |
| pins | cotter pins, split pins, spring pins, spring cotters, lynch pins |
| Bolts& nuts | hex bolts, hexagon socket head cap bolts, screws, nuts |
ISO:ISO/TS 16949
Overview of the plant site£º20000square meters

*History :
----1966 yichang fasteners factory founded, as a member of china machinery department government;
----1994 our washers won "high quality product";
----2002 hcfasteners co., ltd. certified system ISO 9001;
----2003 yichang fasteners factory renamed yichang city hengchang fasteners co., ltd.
----2003 Optimization of production lines
----2006 hcfastener co., ltd. certified system ISO/TS16949:2002.
----2010 output value achieved CNY 100 million
----2011 invest CNY 50 million in building new factory in New Industrial Park
*Quality Assurance:
----HengChang purchases raw material from the famous company, like ShouGang Group, HanGang Group, etc.
----HengChang is assigned as the supplier of DFAC, First Tractor, etc.
----HengChang Have being introduced many advanced equipments, for example, The union volume cuts the reed machine from Japan, Electromagnetic induction heating furnace from Taiwan.
----HengChang develops the advanced control system by cooperating with Three Gorges University, the Gezhouba Group.
*Edition by2012